Membership Gift Card FAQs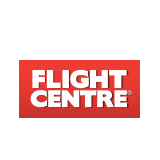 Click the 'Shop Now' button below to purchase a gift card.

Once you complete your purchase, you will be able to download your gift card from the order confirmation page.
You should create the account in the buyers name, so that all confirmations are sent here. You will have the option to add the recipients details in when you purchase the gift card.
Please visit our membership page for a list of pricing and benefits.
Members who pledged will have fixed renewal and therefore pricing will be the same as 2020.
Unfortunately you are unable to use a 2020 credit rollover towards the 2021 gift card.
The gift cards will be available to purchase until memberships go on sale in February 2021.
Please contact our membership team via phone: 8238 0500 or email: memberships@netballsa.asn.au.