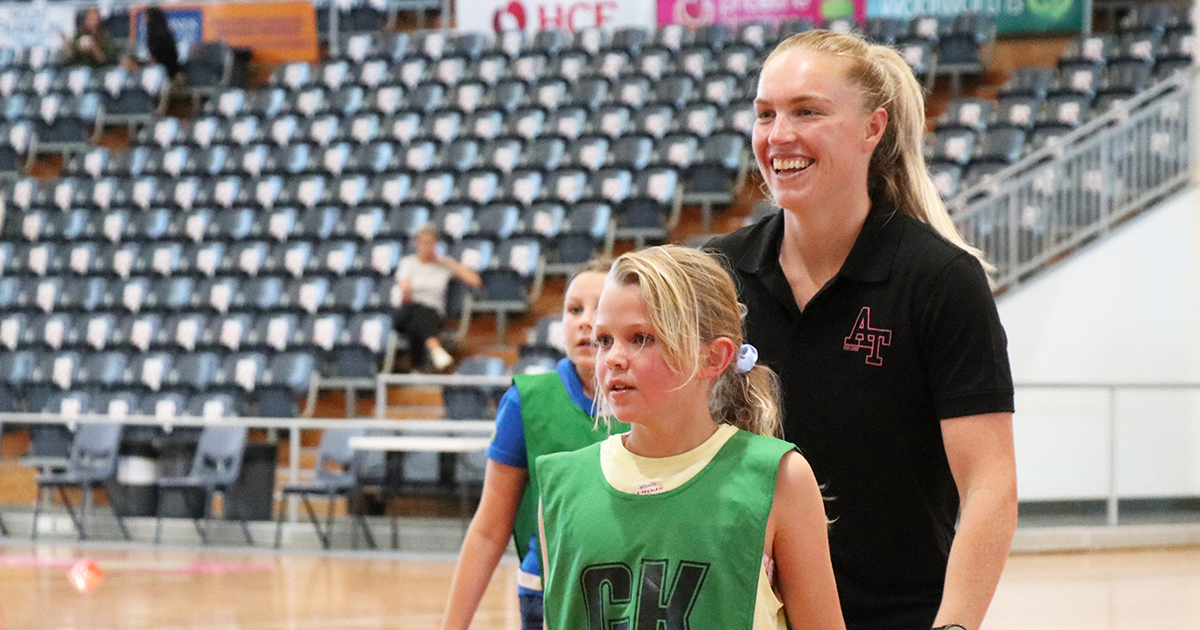 Come along and learn from the professionals at the Adelaide Thunderbirds Riverland Netball Clinics.
Thanks to the Riverland Netball Association, on Saturday April 17, following the Mighty Murray Clash, netballers will have the opportunity to learn from the Adelaide Thunderbirds and West Coast Fever players.
Netball clinic times
Age group 5-7 years - 8:45am to 9:45am
Age group 8-10 years - 9:30am to 10:30am
Age group 11-13 years - 10:15am to 11:15am
Participants are asked to please arrive 30-minutes before their clinic starts.
More in Clinics
School Holiday Clinics
13 – 15 year olds
Tue 19 Jul, 12:30pm - Tue 19 Jul, 3:30pm
Tue 19 Jul, 12:30pm - Tue 19 Jul, 3:30pm , Netball SA Stadium
School Holiday Clinics
5 – 16 year old all abilities
Tue 19 Jul, 2:00pm - Tue 19 Jul, 3:30pm
Tue 19 Jul, 2:00pm - Tue 19 Jul, 3:30pm , Netball SA Stadium
School Holiday Clinics
10-15 year old boys clinic
Tue 19 Jul, 9:30am - Tue 19 Jul, 11:00am
Tue 19 Jul, 9:30am - Tue 19 Jul, 11:00am , Netball SA Stadium
School Holiday Clinics
Ages 10-12 years old (SOLD OUT)
Wed 20 Jul, 1:00pm - Wed 20 Jul, 4:00pm
Wed 20 Jul, 1:00pm - Wed 20 Jul, 4:00pm , Netball SA Stadium