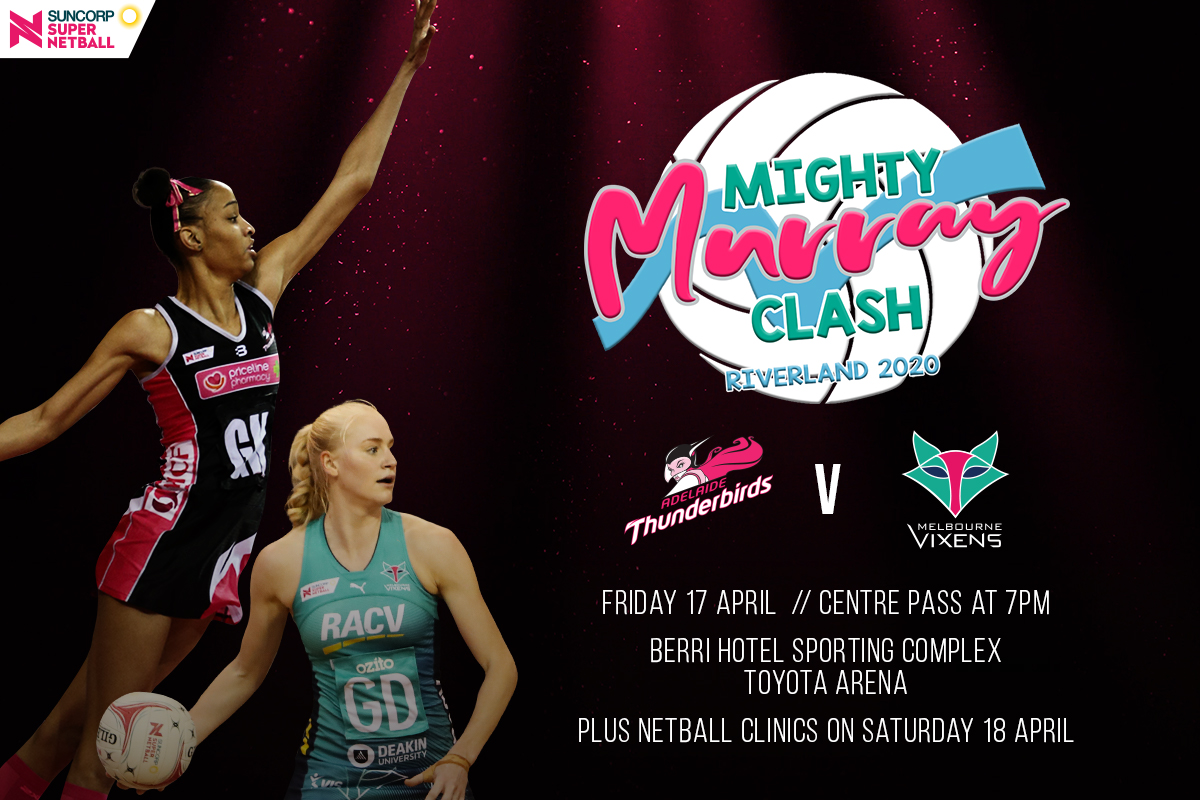 Date: Friday 17 April 2020
Venue: Berri Hotel Sporting Complex at the Toyota Arena
Doors open: 4:30pm
Pre-match start: 5:30pm - Riverland Netball Association Junior Game – North v South
Pre-match activities, food and drinks will be available
Adelaide Thunderbirds v Vixens match commences: 7:00pm plus a post-match signing session
Blackchrome merchandise will be available for pre-order online soon.
Tickets
Upper Main Grandstand - $25
Lower Main Grandstand - $40
Courtside - $60
Eastern Grandstand - $35
VIP Experience - $100
VIP Experience
Enjoy food, drinks and live streaming in the comfort of a function room. This special VIP experience includes a post-match Q&A with coaches.
Junior Clinics – Saturday 18 April
Proudly sponsored by the Riverland Netball Association, budding netballer can also take part in junior clinics held the following day for three age groups:
7 to 9 years
10 to 12 years
13 to 15 years
Tickets available for $20 per person.
More in Fan
Bushfire Relief Fundraiser
Sat 22 Feb, 8.00am - Sat 22 Feb, 11.00am
Sat 22 Feb, 8.00am - Sat 22 Feb, 11.00am , Priceline Stadium