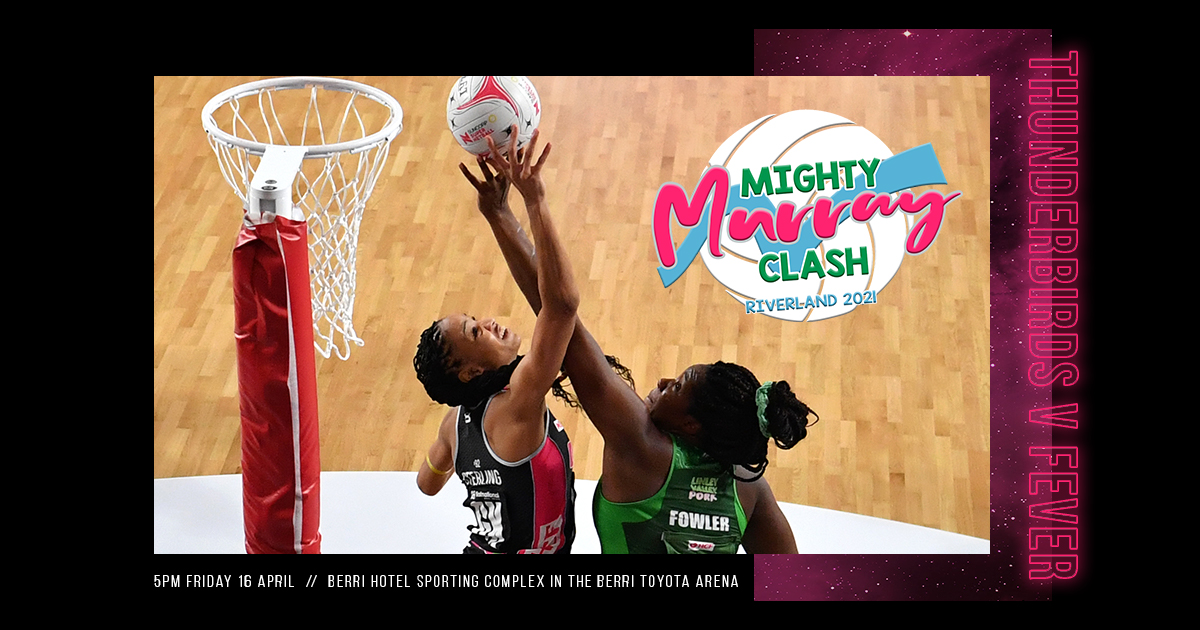 Tickets for the Mighty Murray Clash in Berri later this month are now on sale!
The Adelaide Thunderbirds will host the West Coast Fever on Friday, April 16 from 7pm at the Berri Toyota Arena.
Doors will open at 5pm in time for the pre-match local U17s South v North game.
On Saturday, April 17, netballers will have the opportunity to learn from the professionals at netball clinics featuring Adelaide Thunderbirds and West Coast Fever players.

More in Fan
Fan Day
Thunderbirds v Fever
Sun 18 Apr, 10:30am - 2.30pm
Sun 18 Apr, 10:30am - 2.30pm , Netball SA Stadium