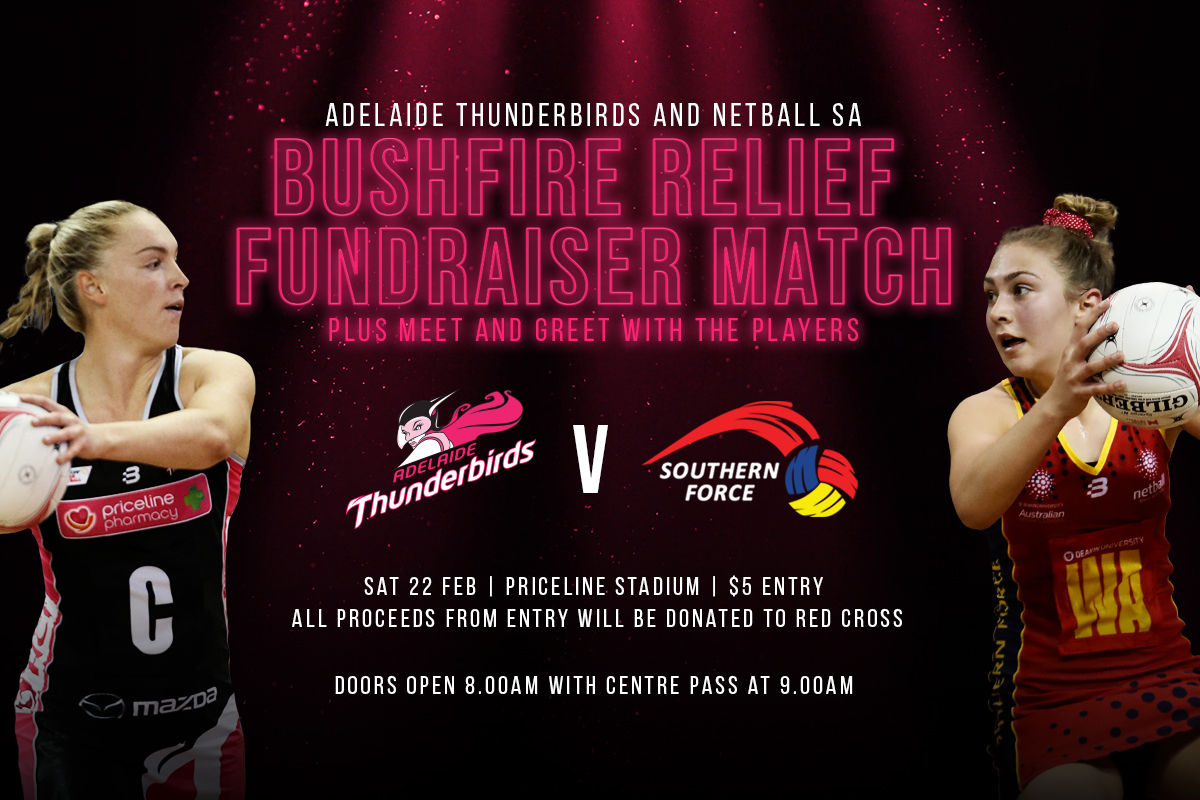 Join us as we raise funds to support those who have been affected by the bushfires this summer.
You'll have the opportunity to see the 2020 Adelaide Thunderbirds hit the court for the first time against the up-and-coming talents in the Southern Force.
Following the match, you'll have the chance to meet your favourite players and get autographs!
Date: Saturday 22 February
Time: Doors open at 8.00am with centre pass at 9.00am
Entry: $5 donation at the door
Donation information
All entry proceeds will be donated to Red Cross
100% proceeds of BBQ will go towards Mayoral Relief and Recovery fund of Kangaroo Island
$2 of every coffee purchased at the stadium will go toward Mayoral relief and recovery fund of Kangaroo Island
100% of raffle proceeds will be donated to the WIRES – buy your raffle tickets at the BBQ or from one of our friendly volunteers
100% of Blackchrome scrunchies proceeds will be donated to WIRES
Comwire IT will be making a donation to Adelaide Hills Recovery Centre when the team scores a certain amount of goals from their Comwire logos in the goal circle