2020 Revised Membership Options FAQs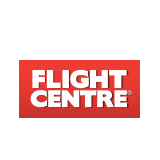 You have four options for your 2020 membership. 
1. Pledge 100% of your membership*
2. Pay for a 2-Game membership and have the remaining balance rollover to a 2021 membership*. 
3. Pay for a 2-Game membership and have the remaining balance refunded*. 
4. Receive a full refund for your membership*.

If you are interested in a 3-Game or 1-Game Queensland membership package please get in touch with our membership team via membership@netballsa.asn.au.

* minus a $40 administration fee.
The survey will close midnight on Wednesday August 5. We understand this timeframe is tight, but it is necessary for us to be able to complete all processes to make attending games safe for our members.
Yes. This will be processed by the end of August and you will receive email confirmation once completed.
A fee of $40 is for the membership pack and administration fee.
Pledge your membership or select a 2 game membership (options 1-3) .
Your membership is vital in supporting our club and team. Please also refer to our benefits listed underneath each option on our 2020 Revised Membership Options website page. 
2020 members who pledge their membership or have a 2-Game membership package in 2020 will be guaranteed their same seating in 2021.
All memberships are transferrable, so someone else is able to attend. They will just need to fill out their information via Ticketek/Ticketmaster to nominate themselves as attending when this is sent out).
Yes, we will be sending out a survey around this, but we will be allocating seating based on current government guidelines.
No. We expect to have at least two home games locked in for the next phase of the draw, pending health advice and border restrictions. The next phase of fixturing is expected to be confirmed in mid-August.
Fans can watch the game via Channel 9 broadcast, Telstra TV and via the Netball Live Official App 

Check our fixture page for broadcast details. 

The next instalment of the fixture will be released by Netball Australia mid-late August. We will communicate this to members as soon as the league releases this. 
If for some reason beyond our control games are cancelled, members will be provided with alternate options including a refund.
Yes, this has been sent and you should have received it. If you have not received your pack, please contact us via memberships@netballsa.asn.au.
Car park passes will be emailed out to all members separately and the car park is reduced to $10 for the 2 game package. If additional games are confirmed, members will be able to purchase additional games at a reduced rate.
Payments will recommence on 10 August, with the final of the two remaining instalments on August 24, prior to our expected first home games. 
Currently, there are no 2020 member events scheduled, as the players are going into a hub in Queensland. Any changes will be communicated to current members and we will aim to hold something for members late 2020/early 2021.
Yes, we will accept this in 2021.
Every member who pledges their membership or chooses the 2 game option will be sent separate ticketing information ahead of our first home game. 
Email: memberships@netballsa.asn.au and phone: 8238 0500